Posted by Benjamin Wendell in Entertainment, Scandals.
Tags: Ashton Kutcher, chad johnson, Demi Moore, divorce, escort, kate winslet, Las Vegas, marriage, ochocinco, sex tape, suzy hamilton
add a comment
Ok, so you've gotta be quick when you're in the celebrity sleaze racket.  As of yesterday, the news was out that Chad Johnson, previously Chad Ochocinco, had a sex tape.  As of today, just about every copy of it that his lawyers can find has been yanked off the internet.  But I'm here to help.  You can catch a glimpse of the vignette here and a screensave here:
By all reports, the ochocinco thing is a bit of an overestimate…but not by much.
Johnson was not the only athlete with a sex scandal.  Three-time US olympian Suzy Favor Hamilton confided that she'd worked for a time as a $600/hour Las Vegas Escort.
It's unknown whether Ms. Hamilton offered an endurance event or a sprint.
Lots of Hollywood's finest were getting in the Christmas spirit:
"Twilight" actor Bronson Pelletier was arrested at LAX for public intoxication.  The police probably would have just given him a warning, but had to cuff him when he mistook a Soutwest security door for a urinal.
ABC's Sam Donaldson was booked for a DUI while visiting Deleware.
"Terminator 3″ star Nick Stahl was busted by LA cops for "lewd conduct" in a Hollywood porn shop.  One of the arresting officers had previously notched his vice belt on Fred Willard for the same offense.  I for one am thrilled the LAPD is keeping the world safe from serial masturbators.  And could someone send Stahl and Willard a memo explaining this new-fangled thing we call the internet?
In this week's naked news:
Wendy Williams may not have gone deep on "Dancing With The Stars", but she covers a lot of ground for PETA:
I've watched Wendy a lot on her talk show and on DWTS…someone went crazy with an airbrush…just sayin'.
And Hayden Panettiere isn't quite naked, but her suggestion for a new Laker's uniform ought to be taken seriously:
The musical chairs game that is Hollywood romance:
Ashton Kutcher finally officially filed for divorce from Demi Moore.  Demi was reportedly "shocked" (but with the Botox it was hard to tell).
Tim Tebow and model Camilla Belle split the sheets…oh, wait…there were no sheets involved.  Tebow is now in the market for a new team and another supermodel virgin.  He might just be in luck.  Catarina Migliorini, the 20 year-old Brazilian woman who auctioned off her virginity two months ago on Ebay for $780,000 has not yet closed the deal, so to speak.  Now she's done a photo shoot for Playboy, perhaps trying to bump up her market value: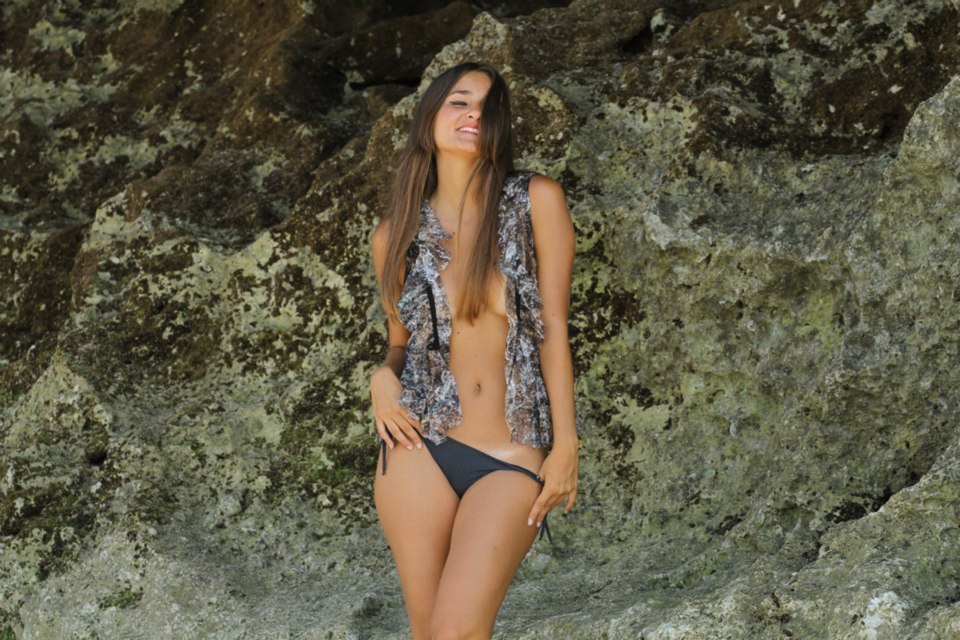 Tim, trust me, opportunities like this don't come by every day.
ESPN reporter Samantha Steele married Minnesota Vikings quarterback Christian Ponder after a three week engagement.  Sort of adds a new meaning to "three and out".
Italy's president, Silvio Berlusconi, announced his engagement to 28 year-old Francesca Pascale
who he affectionately refers to as his "Bunga Bunga Bunny".  (Absolutely false.  I made up that last part.)
Betheny Frankel and Jason Hoppy (really?) are separated.  She got pissed after he tried to force her to have a tuna sandwich and some chips.
Miley Cyrus and Liam Hemsworth might or might not be married (and you might or might not care).
Kate Winslet IS married.  Her new husband is (I'm not making this up) Ned Rocknroll.  The best man was Roger Reggae and the ceremony was officiated by Harry Hip Hop.  Leonardo DiCaprio walked Kate down the aisle (that part I didn't make up).
I think that just about wraps it up after a week off.  Happy New Year!  Remember "The Tiger Rule": If you make a sex tape, I WILL find it.
BW