Posted by Benjamin Wendell in Entertainment, religion, Scandals.
Tags: adele, allen ginsburg, chris brown, danieal radcliffe, dress code, gay, grammys, john mayer, katy perry, rihanna, Ron Jeremy, sideboob, underboob
add a comment
It's another slow week in celebrity hijinks, and most of the fireworks occurred quite a while back, at Sunday's Grammys.  I think it's safe to say that the network dress code was a dismal failure.  I've thoughtfully provided some examples of the most grievous violators.
Award for "Is it cold in here or are you just glad to see me?"
Award for "Sideboob doesn't count if it's part of massive cleavage":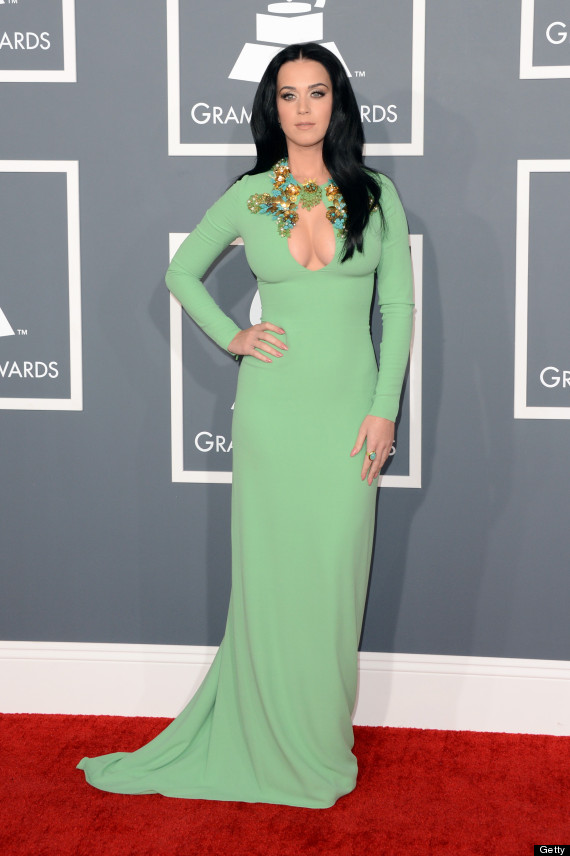 Award for "See Under: Underboobs":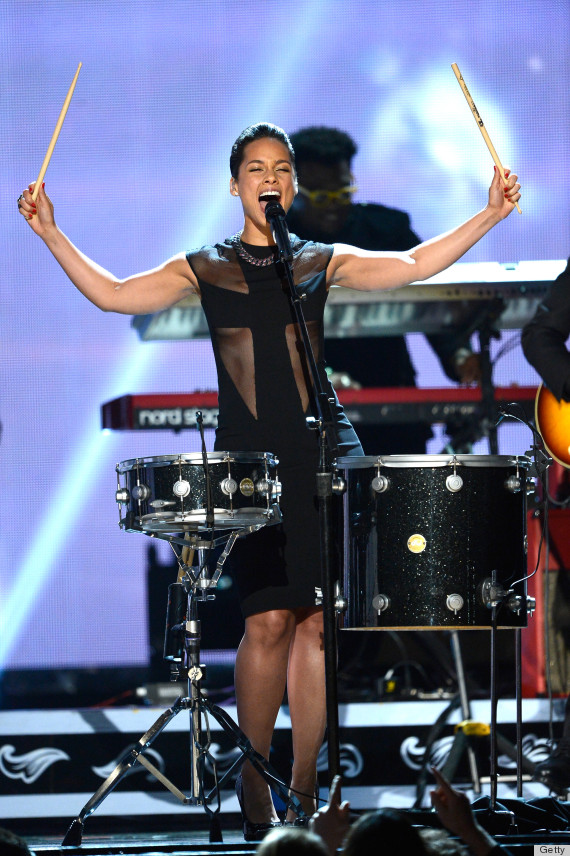 By the way, there's no love lost between Katy Perry and Rihanna.  Katy specifically requested not to be seated at the same table as Rihanna because she disapproves of Rihanna's revitalized romance with serial thug Chris Brown…which is interesting, given Perry's outstanding choices in male companionship.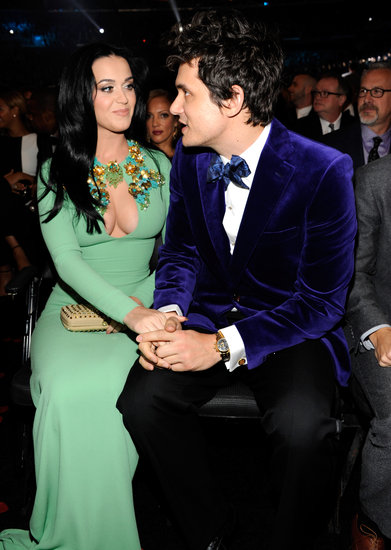 Yo, John…the White Rabbit called and he wants his jacket back.
There was at least one other celebrity at the Grammy's who doesn't know the secret handshake of the Chris Brown Fan Club.  Adele may have been wearing a flowered dress, but she's no shrinking violet.  Adele reportedly got right up in Brown's grill (which was most recently totalled in a purported paparazzi pursuit) over Brown's recent run-in's with Frank Ocean: Yo, bitch, I show you fire in the rain…
Let's take just a moment to talk about a real boob.  Tim Tebow, who is more famous for thanking Jesus for his skills than actually having any skills, is scheduled to speak in April at 11,000 member First Baptist Dallas.  The preacher in this place has called Mormonism, Judaism, and Islam "religions from the pit of hell", predicted that the re-election of Barack Obama would lead to the rise of the Antichrist, and claimed that "70% of the gay population has AIDS".  Hallelujah, Tim!  Could you please apply for associate minister?  It's a way better gig for you than third string quarterback.
Amen.
Speaking of Jesus:
Note to Kim K: Sure, I can see the resemblance, but I bet you have the better sex tape.
In the department of "How gay is that?":
Daniel Radcliffe, doing his utmost best to avoid being stereotyped as Harry Potter until he's old enough for Social Security, is playing gay lefty poet Allen Ginsburg in "Kill Your Darlings", replete with ample explicit gay love scenes.  Radcliffe is taking considerable grief over the role, but pointedly notes that no one seems to make a fuss when gay actors portray heterosexuals (see under: Neil Patrick Harris as Barney in "How I Met Your Mother").  Even the film's director, John Krokidas, notes that Radcliffe was an edgy casting choice, being neither American nor Jewish, but Krokidas' boyfriend had a different assessment: "Of course he's Jewish — everyone in the world knows that. Didn't you see the shots from 'Equus'? He's only British from the waist up.'"  On behalf of Ron Jeremy and myself, I must protest that stereotype in the strongest terms!  (Ok, not so much me, but Ron Jeremy.)  (Geez, it was a long way to go for that line.)
For reasons I can't quite fathom, Hugh Jackman, star of "Les Miserables" also suffers from rumors that he's playing for the pink team.  Maybe it's because like Radcliffe, he played a gay character in "Return To OZ":
But on the other side of the coin, he's also "Wolverine"
Admittedly, this guy wouldn't make a good gynecologist, but I'm gonna bet he likes girls.  Just sayin'.
That's enough for this week.  Charlie, if you're reading, how about you score a little blow and lock a hooker in the bathroom at Chateau Marmont?  I'm dyin' here.
BW