Posted by Benjamin Wendell in Entertainment, Scandals, Uncategorized.
Tags: Bibi Jones, penis pump, porn star, Ron Gronkowski, Steven Tyler, Twitter
add a comment
I've been accused of pandering to the lowest common denominator just to attract a few more blog hits.  "Guilty as charged, your honor."
Speaking of which, here's a headline you don't see every day: Donald Thompson, Former Oklahoma Judge, Won't Receive Pension After Penis Pump Incident.  Believe it or not, this magistrate was accused of employing a "male-enhancement device" behind the bench while presiding over trials.  I've heard of a judge  accused of being a beat-off before, but this seems a little extreme.
Since lesbian outings seem to be an area of great public concern, I need to share with you that Jenna Lyons and Courtney Crangi are currently sharing a bed and AA batteries.  I have no idea whatsoever who either of these women is, but according to the story, they're important somebodies on the New York fashion scene.  Jenna, the creative director for J. Crew, is recently divorced.  Good job…I've pissed off and disappointed a lot of women in my day, but as best as I know, I haven't yet driven any of them into lesbianism…but there's still time.  Here's a pic of the happy couple: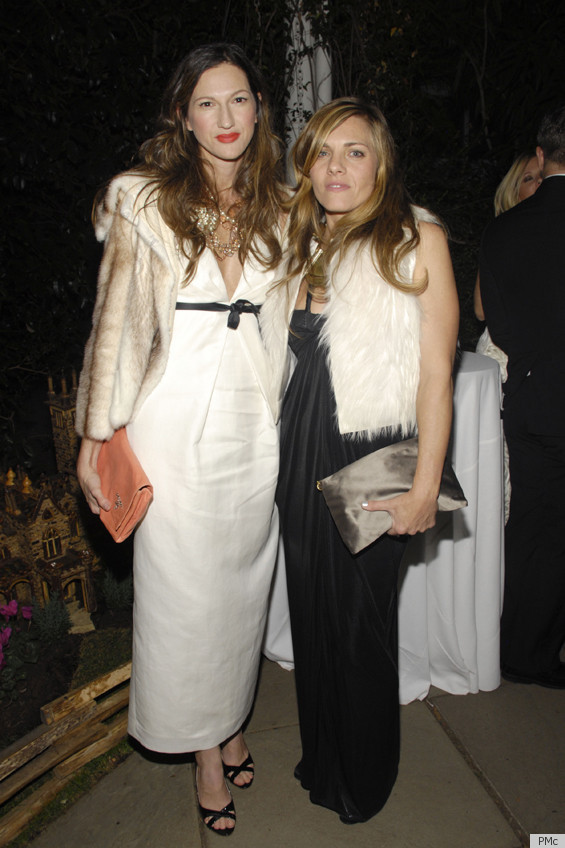 They're not "porn lesbians" but neither are they the buzz cut Birkenstock variety who seem to inhabit my college town (not that there's anything wrong with that).
Speaking of porn stars, and fulfilling the implied promise of the blog title, New England Patriots tight end Ron Gronkowski is in hot water after a picture of him with porn star Bibi Jones appeared on her Twitter account.
In her defense, this was something of an anomoly for Ms. Jones.  She usually hooks up with professional baseball players…10 of them by her own account…while she was in the employ of a sports agent.  Oh, the shock!  You mean to tell me that sports agents would actually stoop to using porn stars/hookers to induce recruits?  How long has this sort of thing been going on?  [Note: To my knowledge, no one has employed this tactic in the world of radiology, but if anyone would care to try, I might be convinced that that clinic in Bunghole, Mississippi wasn't such a bad deal after all.]
Alright, listen, I'm about out of time for today, although I'm not nearly out of real and implied scandals, but there's one we can't possibly overlook.  You probably already know of whom I speak:

Yep, that's Steven Tyler, the guy next to J. Lo and Randy at the Idol judges desk (bad week for judges, all around).  He fell at his hotel in Paraguay and ended up like this…BUT THERE WERE NO DRUGS OR ALCOHOL INVOLVED…that's his story and he's stickin' to it.
That's it for this Friday, but check back soon…there's plenty more.
BW